Tasks and communication channels
---
Communicator
---
We are sure you know Facebook Messenger. So, you'll surely feel like home in our tool. Thanks to it, teamwork will be efficient and the communication on the status of candidates and projects in messages between team members within a team will be faster. In the Recruitify communicator it's possible to set user "roles" that define their permissions (Observer and Hiring Manager). It can't be easier, isn't it?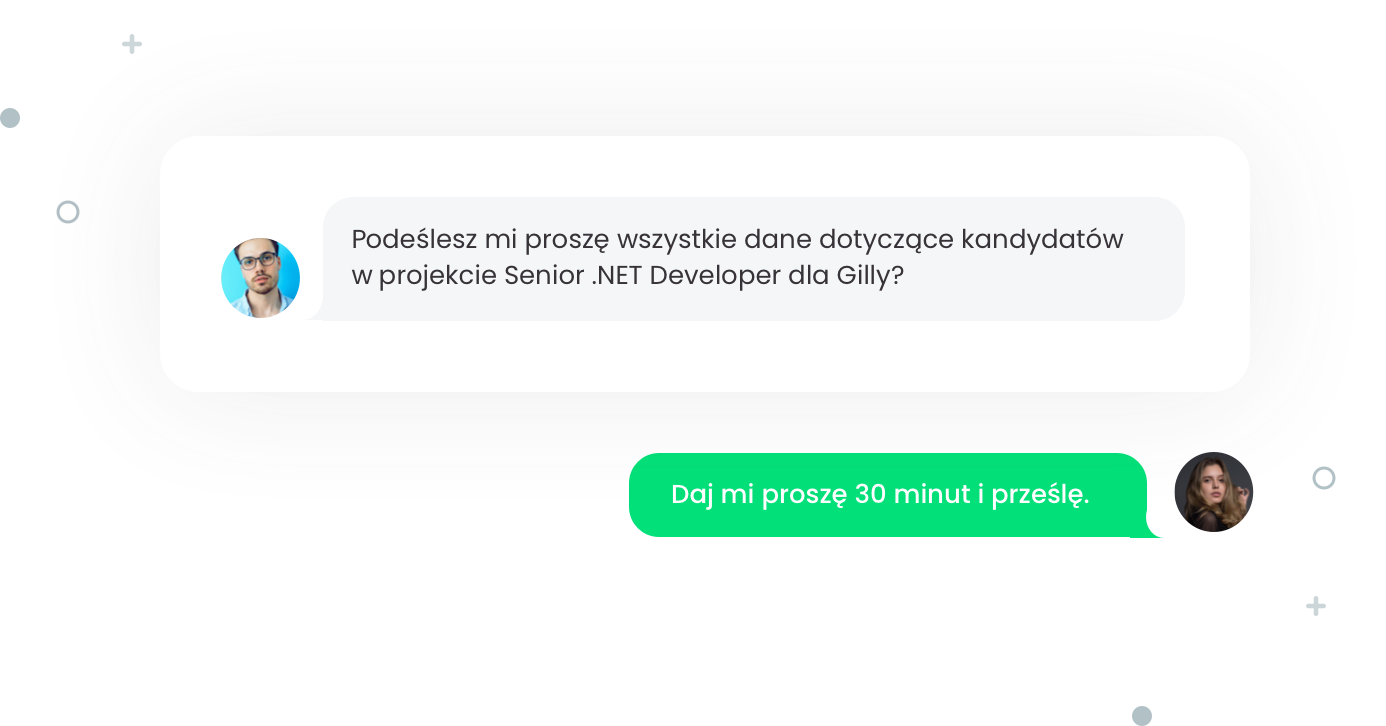 Task planner
---
The success of your project depends on your efficiency. With Recruitify you will organize your tasks in a simple and clear way for everyone.Bbuilt-in planner that allows you to create and monitor "to do" lists. No task will ever be missed again!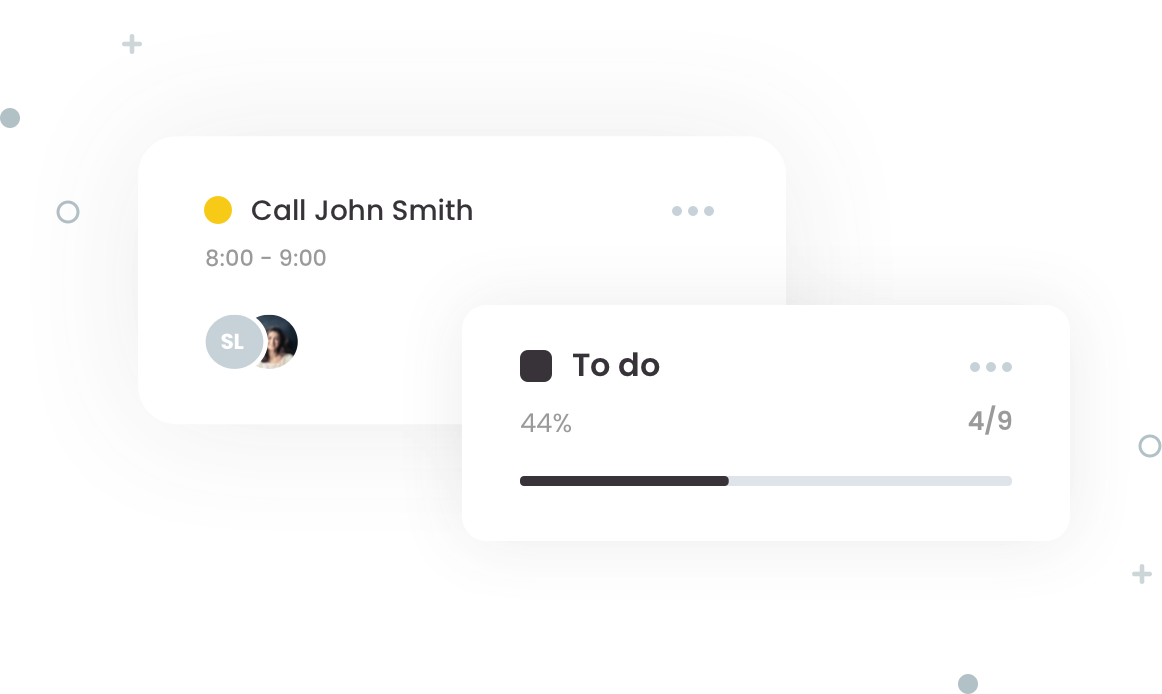 Mobile application
---
Harder, better, faster, simpler. No matter where you are - Recruitify lets you work the way you want. Your confidence and effectiveness will increase significantly and make your candidates amazed. Projects and candidate data are in your hands whenever you need them. Ready? Set! Go!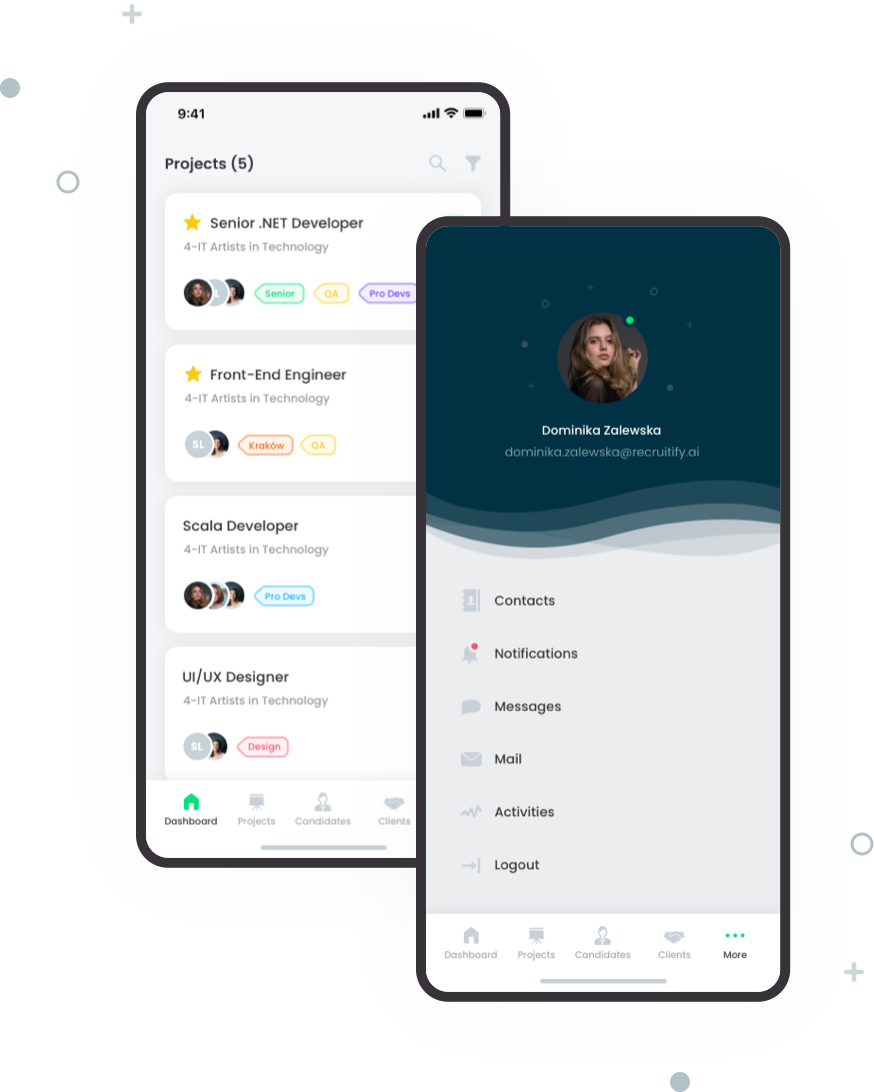 Hiring Manager and Observer
---
There are two roles in Recruitify system. One of them is Hiring Manager, who acts as a client - having insight into the recruitment process conducted for him, while another is Observer, which is usually someone from another department, who has limited insight into the project but has the ability to give his opinion on the process. Simple, transparent, safe.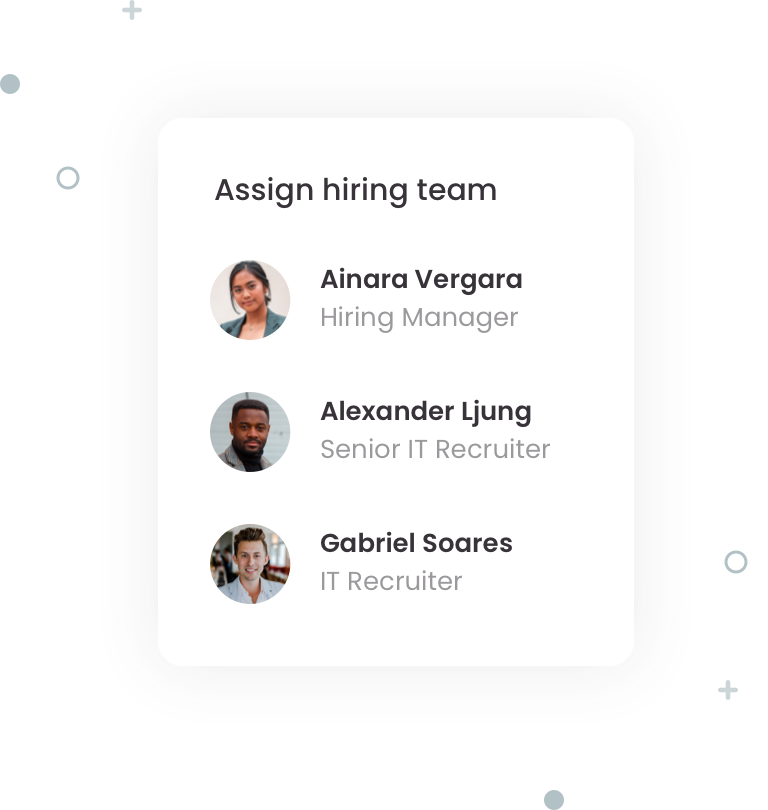 Jedno kliknięcie i wszystkie dostępne dane kandydata na LinkedIn znajdą się w Twojej bazie. Kandydat jest już w bazie? - zostanie zaktualizowany.
Try it now
---
No obligations, simply join others and see it for yourself