Automation and Technology
---
CV Parser
---
Entering candidate data manually... never again!. Parser is a technology that analyzes for you all the data contained in the candidate's CV regardless of its format. It recognizes duplicates and extracts everything: contact, skills, experience, or language skills and immediately puts them on the personal card in the system. The database created in this way can be easily searched with keywords and phrases related to projects.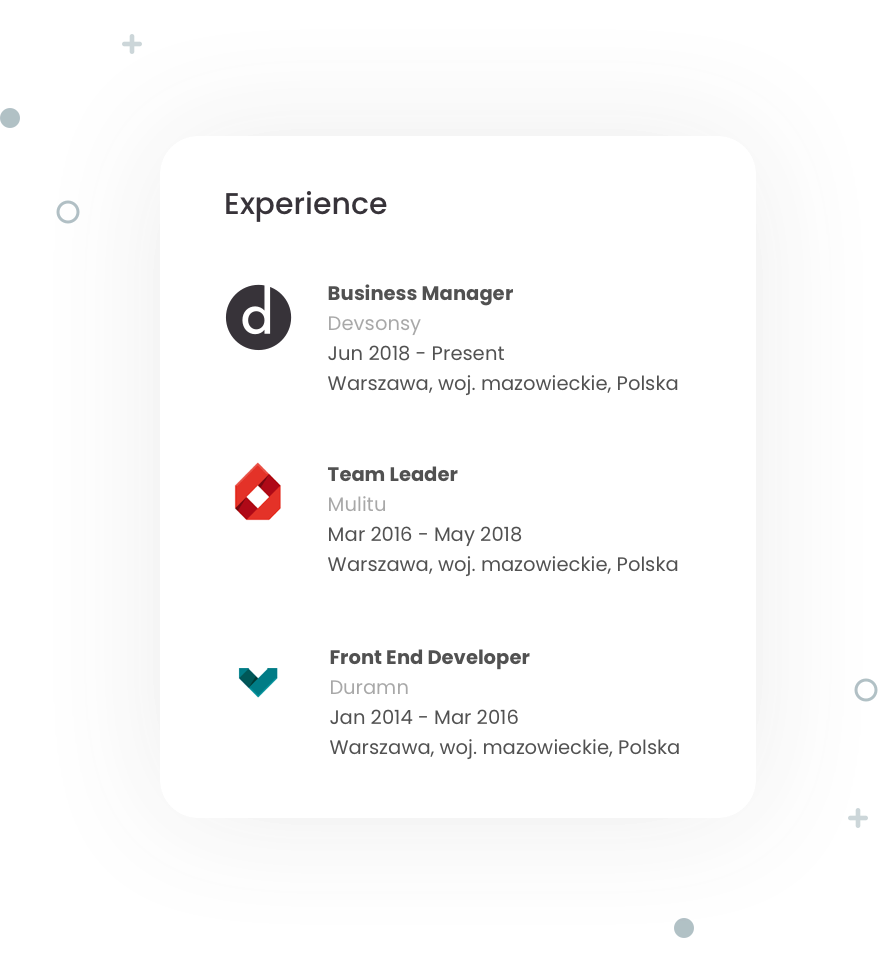 CV Assistant
---
You can describe the candidate you have acquired by yourself, or... our system will do it for you! Recruitify uses artificial intelligence to offer you the best specialists with the "AI Scoring" mechanism. The CV Assistant equipped with our technologies will show you best candidates who meet the requirements for a particular position and project.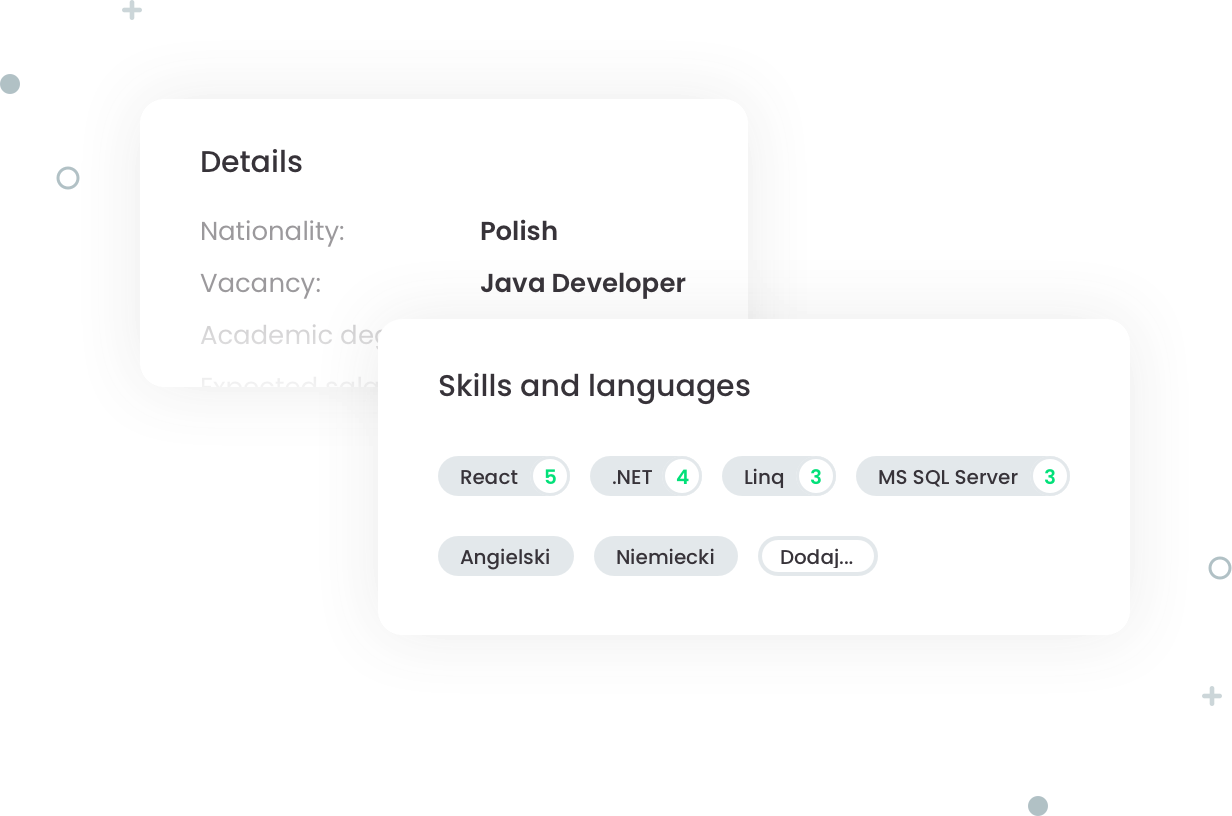 Talent Pools
---
Talent Pools are dynamic folders that contain candidates with specific competencies based on given search criteria. Whenever you want, you can add talent to your folder or... create a rule and if another or new candidate meets the given conditions, he or she will be automatically added to your Talent Pool.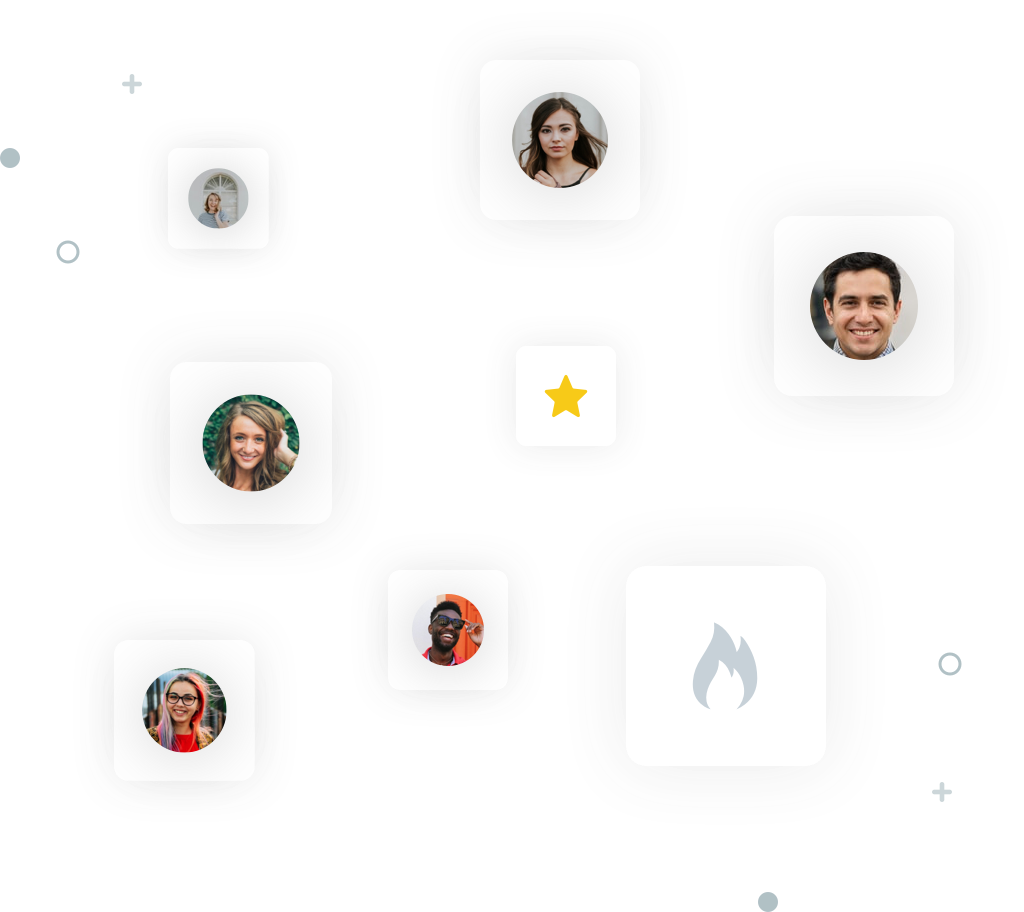 LinkedIn integration
---
One click and all the candidate's data from LinkedIn are in his profile on Recruitify! All you need is our plugin that enables integration with LinkedIn. If the candidate is already in the database, his data will be updated. Then you can assign a specialist to a given project or carry out activities directly related to the recruitment process.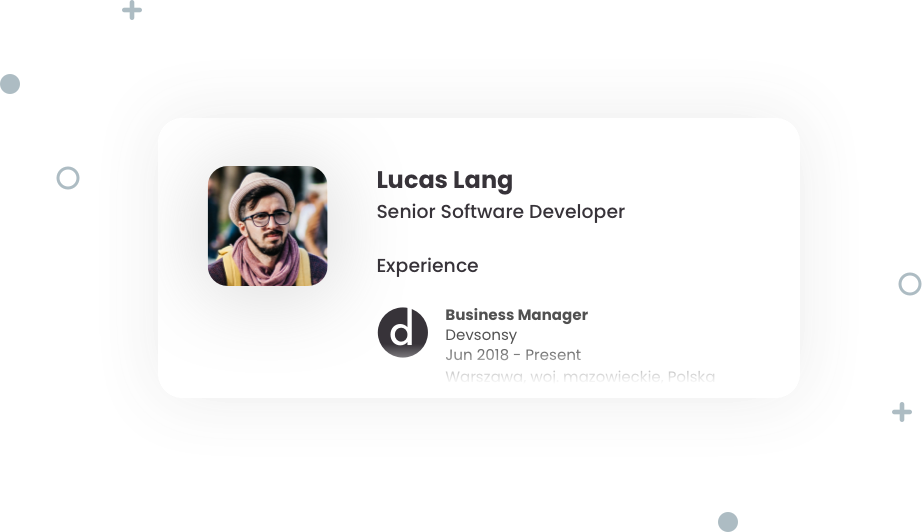 Jedno kliknięcie i wszystkie dostępne dane kandydata na LinkedIn znajdą się w Twojej bazie. Kandydat jest już w bazie? - zostanie zaktualizowany.
Try it now
---
No obligations, simply join others and see it for yourself