ATS
---
Full automation is something you'll love! Our recruitment system is not limited to standard functions: it also allows you to automate the process of tracking and acquiring new candidates. You can use it to check the effectiveness of your recruitment sources. Want to create an employee referral program? No problem! Build your recruitments based on verified data - we're sure you'll find the best candidates!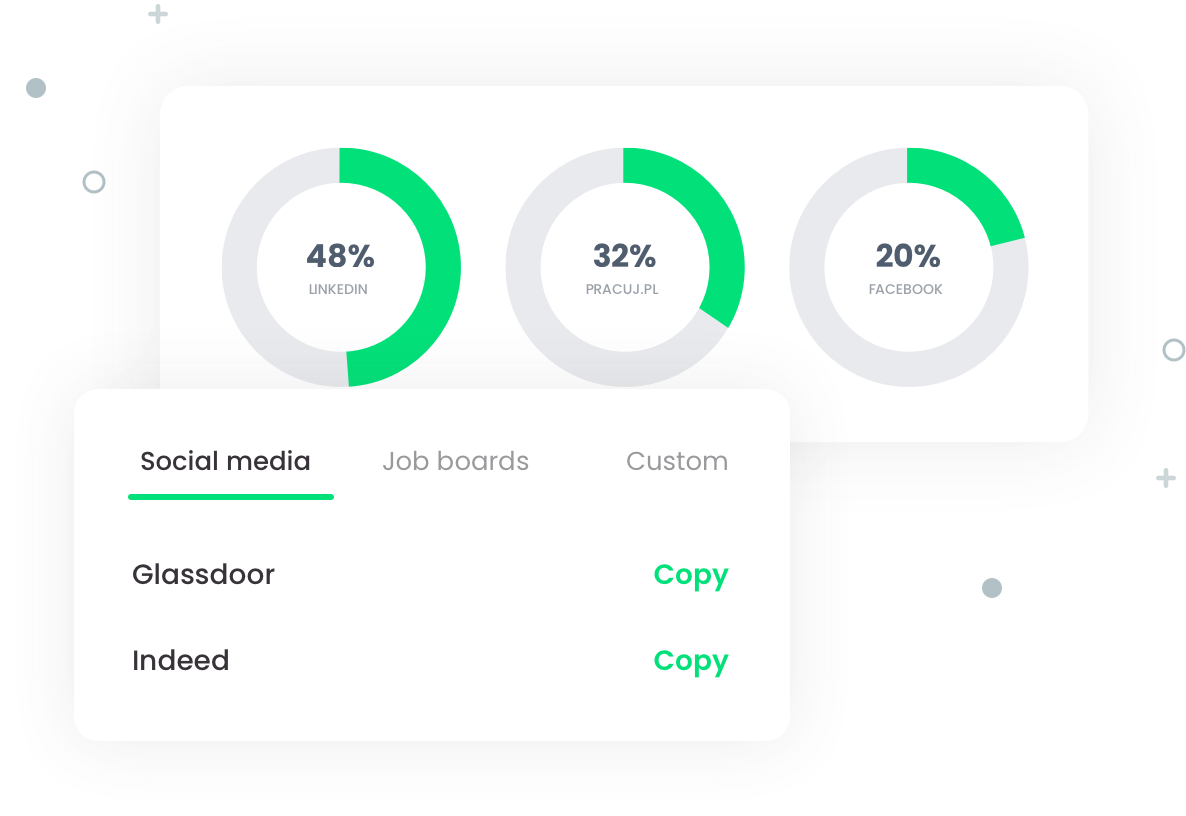 Career Portal
---
The image of your company is like a jewel - you must protect it. Career Portal in Recruitify will allow you to create a perfect "candidate experience" by presenting current recruitment offers in an attractive and eye-catching way. Each account in our service is adjusted to the visual identification and color scheme used by the client. This also applies to job offers and related projects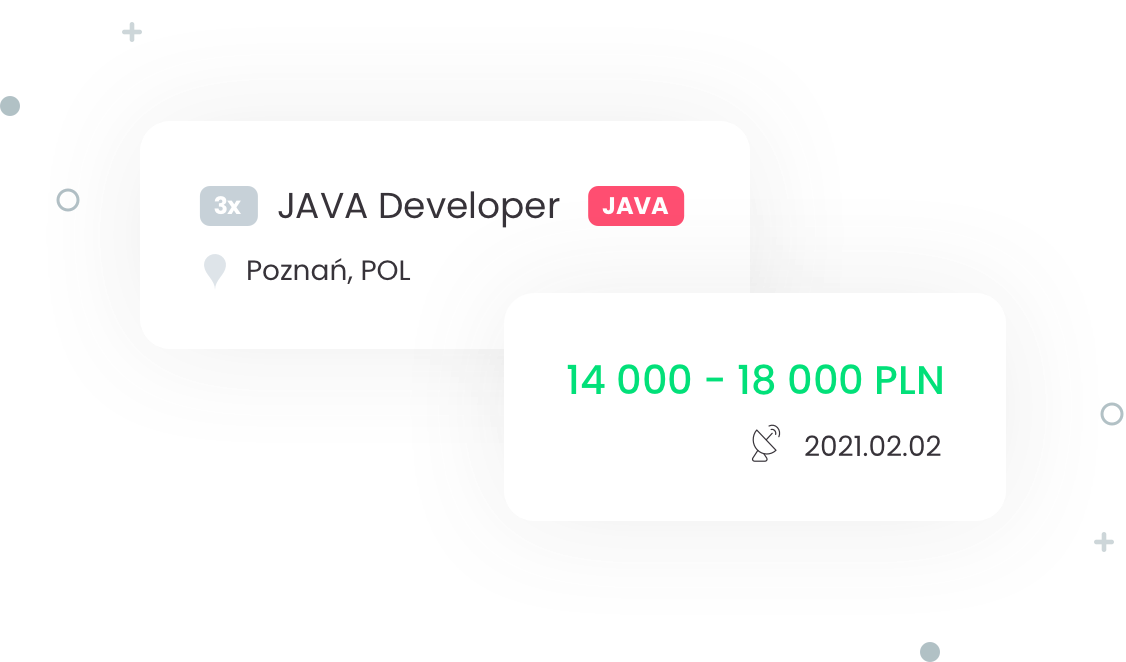 Recruitment content
---
With us you can easily create your recruitment posts. Recruitify allows you to quickly and easily post attractive recruitment content on external job portals, social networks and your own career portal. You can also attach forms to your job advertisements, add handful questions for candidates and use the library of skills required for the position.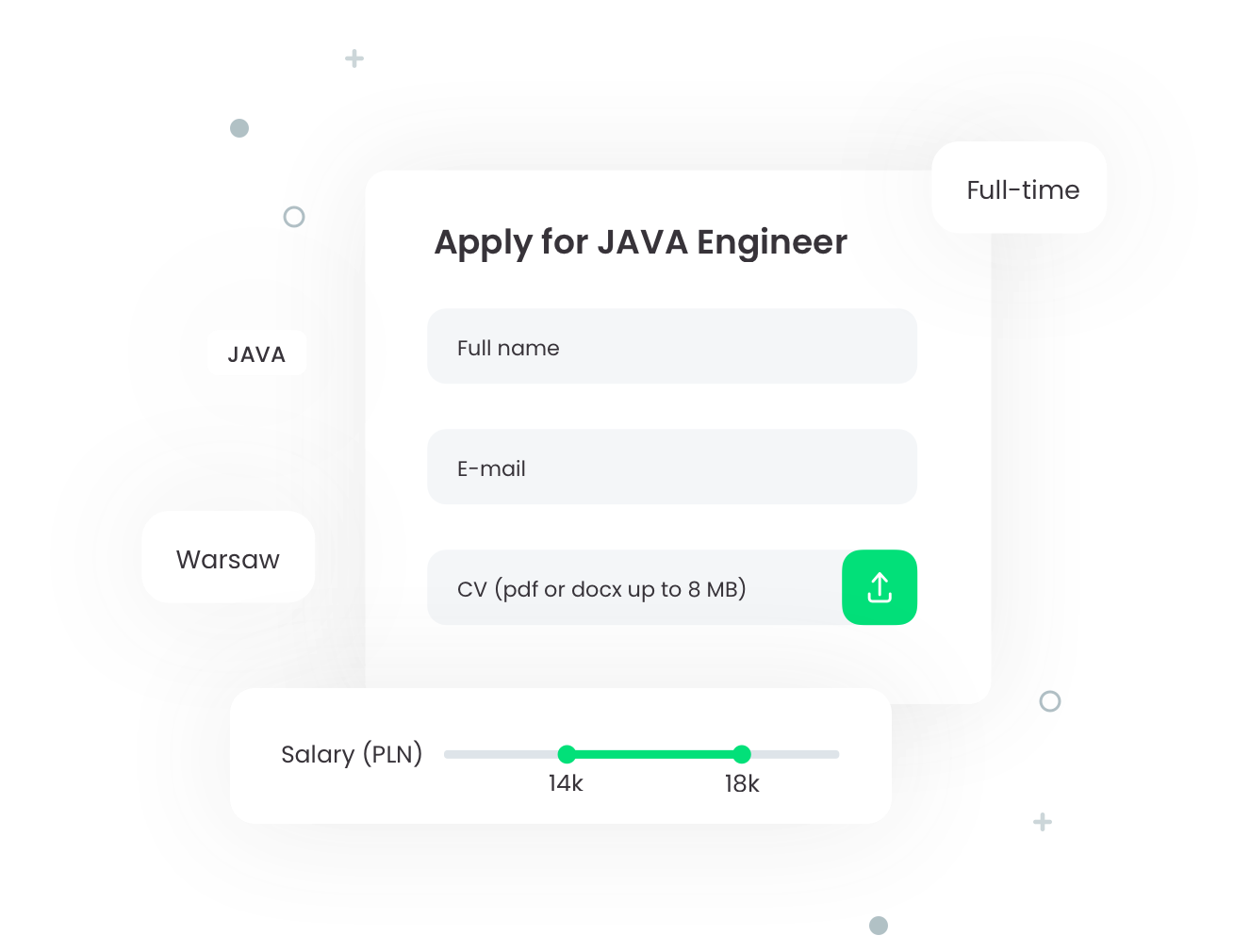 Employee referral program
---
With Recruitify, you can build the perfect employee referral program. We are sure that you will get new, great candidates recommended by your specialists. With just a few clicks, you can create personalized application links with possibility of identification of the referrer.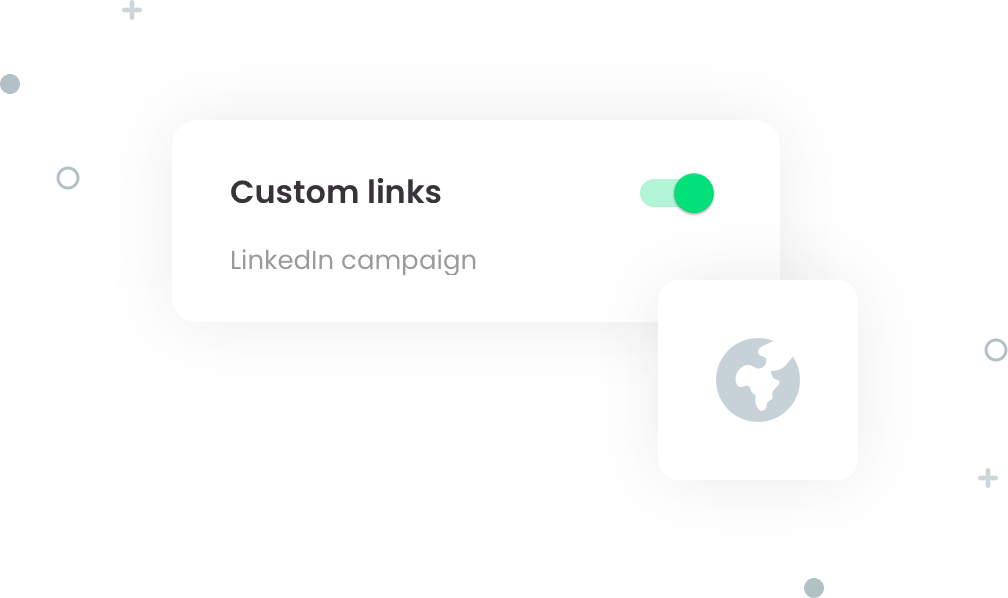 Jedno kliknięcie i wszystkie dostępne dane kandydata na LinkedIn znajdą się w Twojej bazie. Kandydat jest już w bazie? - zostanie zaktualizowany.
Try it now
---
No obligations, simply join others and see it for yourself