Projects
---
Let your recruitment processes work the way you like. You can allocate specific attributes to your projects: labels, project types and assign appropriate recruiters to them. Recruitify allows you to add candidate data from CV and enrich it with information from social networking sites. Plan your tasks, communicate in the project and organize your work as if you were playing the piano flawlessly. This is how work with Recruitify looks like.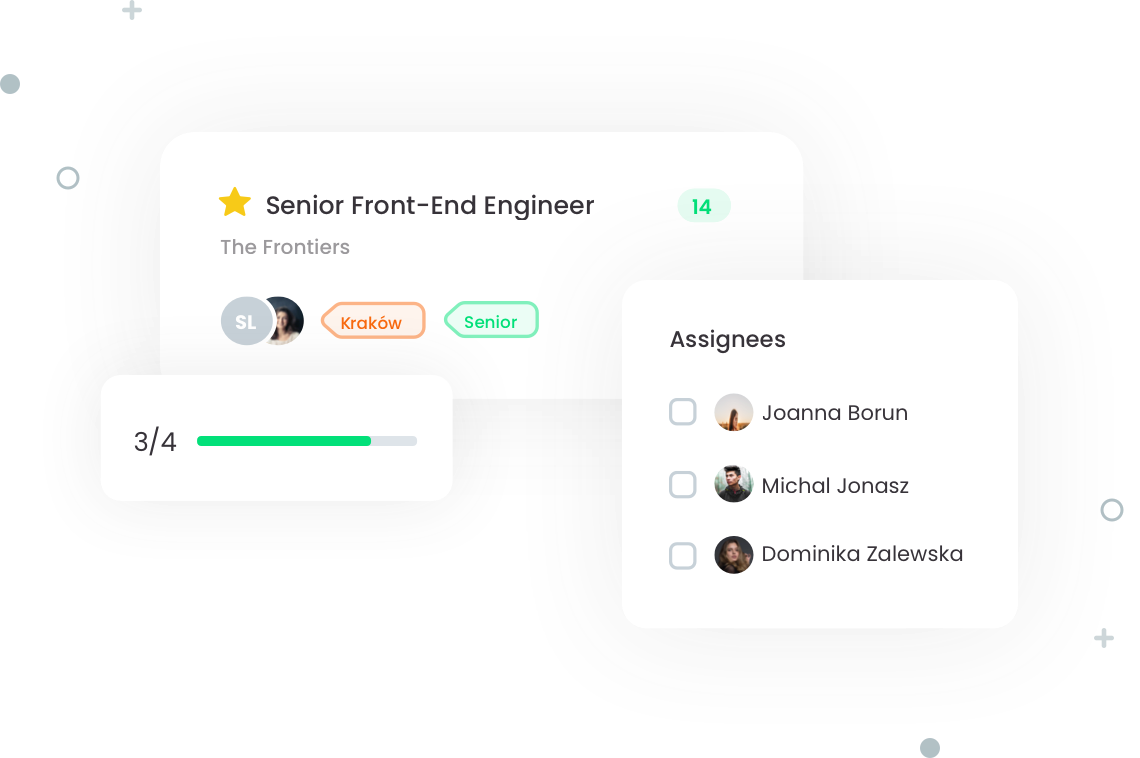 Recruitment process
---
Managing the recruitment process means huge responsibility. With Recruitify we make it a pleasure! Use kanban tables, which allow you to determine the current status of your candidate. The CV Assistant will suggest you a suitable person - everything based on the information gathered in your database. Everything you need is in Recruitify. Check it out!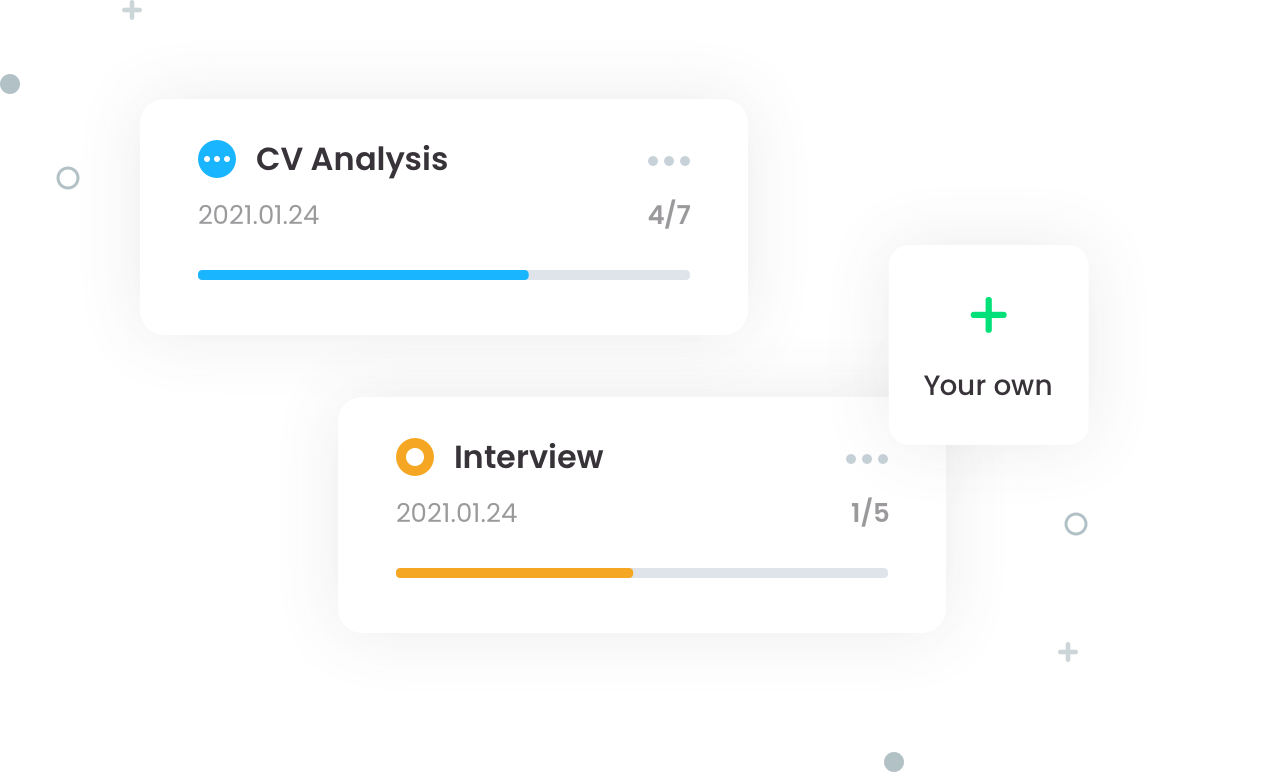 Candidates
---
Creating databases of candidates on a new quality level. Recruitify allows you to effectively Create a database of acquired individuals effectively and benefit from automatic analysis of their skills and other data. Whether it's from your resume or your LinkedIn profile, you'll always find the best candidate to match the position you're recruiting for.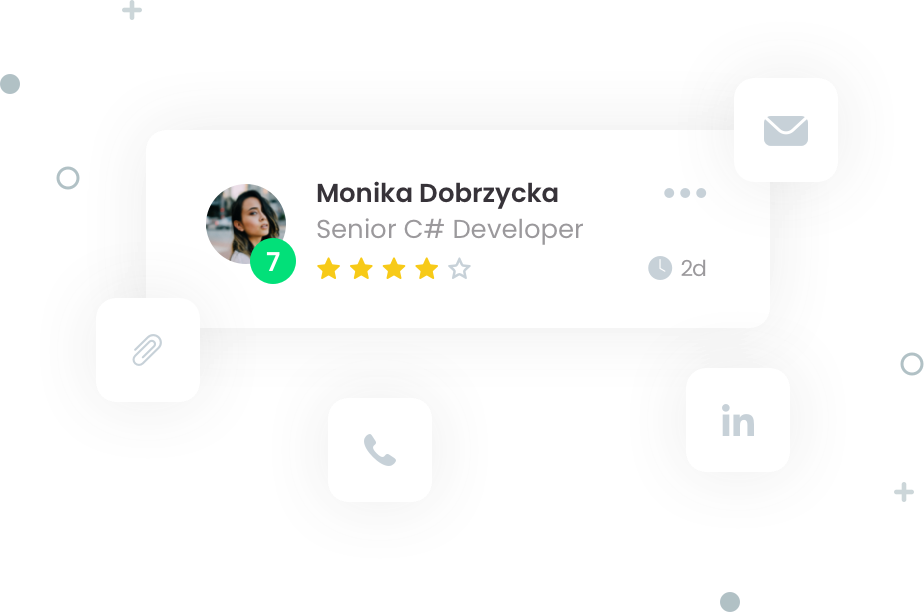 GDPR module
---
Recruitment activities must comply with applicable law. With Recruitify you will not be surprised by any "contingency" in this matter. Our GDPR module meets with current EU legislation and the environment of our tool is perfectly protected against cyber attacks. What's more, at any time you can obtain details about validity of the candidates' approvals, which data has been obtained.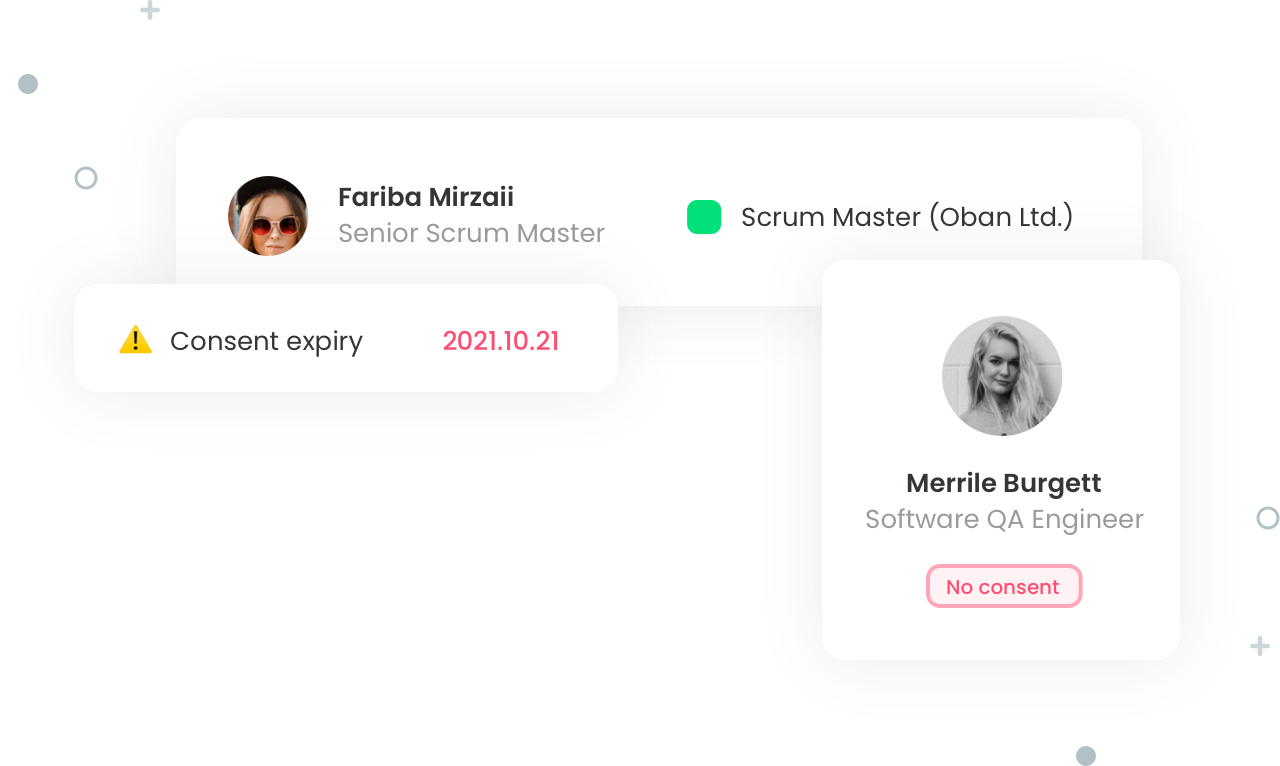 Jedno kliknięcie i wszystkie dostępne dane kandydata na LinkedIn znajdą się w Twojej bazie. Kandydat jest już w bazie? - zostanie zaktualizowany.
Try it now
---
No obligations, simply join others and see it for yourself